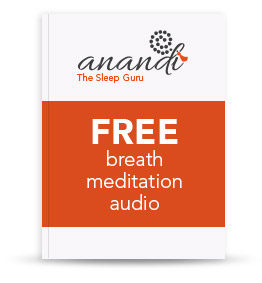 Feeling exhausted? The breath is a powerful tool for quietening the mind and nervous system. Get Anandi's free bedtime breath meditation right here.

Unable to focus for lack of sleep? Check out some of Anandi's best tips for getting on top of insomnia and sleep deprivation.  You can download them right here.

Worried about the effects of long term sleep deprivation?  An Ayurvedic lifestyle brings you back into balance and heals you. Get tips for your type here.