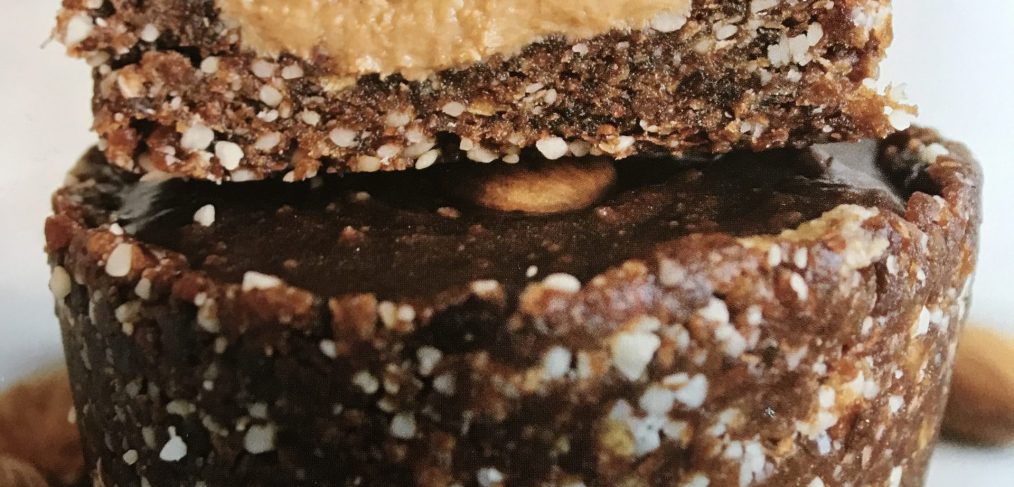 Cacao |Cashew Cupcakes
One of my favourites from the 'Rawsome Vegan Baking' cookbook.  Delicious, sugar and gluten free.
Crust
1 cup of raw almonds
1 cup pitted dates
1 tablespoon of cacao powder
Filling
4 tablespoons of raw cashew butter
Chocolate cream
1 1/2 tablespoons of melted coconut oil
1 1/2 tablespoons of cacoa powder
1 1/2 tablespoons of agave
To make the crust
Process the almonds into flour, then add the dates and cacoa and process until it starts to stick together.  Press down into a baking tray (about 20cm x 14cm) or a cup cake tray for 6 cupcakes.  Put in the fridge.
To make the chocolate cream
Mix all the ingredients together until smooth.  Spread the cashew butter onto the crust and pour the chocolate cream mixture all over it, put back in the fridge for an hour.
Heavenly and divine!