Exclusive Private Retreat by application only
1- 4 participants
These private retreats are designed for a maximum of 4 people.
With small numbers, participants benefit from personal coaching as well as group workshops.
This retreat is designed to give you the respite you need and time to learn new rituals and lifestyle practices to ensure you go home feeling more energised, cleansed and rejuvenated.
Picture yourself in a magical place
in the Italian hills
Somewhere that's truly peaceful.
Cut off from the demands of your frenetic life in a beautiful private villa in Italy.
Casa Anandi is an oasis of peace and will be your home for 4 nights.  Set in a back drop of olive groves and rolling hills, perfect for La Dolce Vita, Anandi Style.
It's situated just above a quaint medieval village called Treia in Marche, Italy.
Sitting in the garden, imagine closing your eyes and breathing the fresh air, enjoying a freshly made juice.
Imagine not having to think about a thing.  Every detail is meticulously planned for you.  All you've had to do is show up, be present and enjoy it.
You're being deeply immersed in the ancient Indian wisdom of Ayurveda learning how to take better care of yourself.
Experience the bliss of being in a peaceful and secluded place.
Imagine feeling soothed by the practice of yoga and journeying inwards towards your soul.
Imagine having personal coaching and not just being one of many.
This retreat is all about you, not about others.
You're feeling great.
As you sip a refreshing cup of ginger, honey and lemon tea overlooking the Marche hills, you feel a deep sense of calm swirling within you.
Imagine drifting to breakfast in nourishing silence after the early morning yoga practice.
You're feeling a new inner calm.
Your head feels clearer as you recover from stress and sleep deprivation.
As you eat lunch, you feel the healthy food, cooked by our very own chef, nourishing every cell of your being.
Right now
Is this you?
Flummoxed over why you just don't feel well?
No worries, you'll know why by the end of this retreat and what to do.
Like you don't have the energy to even get through the day, let alone be productive in your life?
According to Ayurveda being well is about being vital, healthy and energetic, it doesn't accept purely the lack of disease.  We'll lay out a plan that you can take home and implement straight away.
Worried that the lack of sleep and exhaustion is affecting the way you look?
Looking good is more than makeup, it's a vital essence that radiates from within.  You'll have everyone at home wondering what you've been doing to look so good!
Desperate for some respite from stress?
This retreat is designed to nourish you from inside out so you go home completely refreshed.
About Anandi's retreats
What others say
This retreat has surpassed all my expectations. I'm a much happier person taking much more care of myself
I've been to many of Anandi's retreats, but this was the best yet. I've learned so much about the benefits of Ayurveda and I can take home some great tips and advice for better well being and sleep
I feel renewed, changed and great. I'm SO glad I came – I have been raving about it to everyone since I got back. It's an incredibly special experience. Anandi is an amazing teacher. The programme is incredibly well thought out and takes us on a journey. Loved the daily theme!
Beautiful and enriching and life changing. The workshops were excellent and fascinating. Definitely exceeded all my expectations and I am so glad I came.
You made it such a special experience for us all Anandi - I learnt so much and understand so much more about achieving balance and well being in my life. You made it all so authentic, natural, spiritual and moving. And such Fun! I really don't know how to say thank you except to say that I feel so happy, relaxed and full of energy and optimism now, and that's down to you!
Amazing, possibly life changing experience. I gained a wealth of knowledge from Anandi that I can take away with me and implement into my daily life at home. A positive and enjoyable 5 days
Anandi is a very spiritual lady and has a way of teaching that encompasses everything. A truly special experience and journey that I intend to continue. I came for peace and tranquillity and Anandi's amazing workshops and meditations replenish my soul. It has been simply beautiful. Thank you!"
All in all fabulous. Anandi manages to combine extensive knowledge, skilful teaching techniques with a warm and empathic management of 'everything'. Her generosity of spirit towards the whole group was remarkable
Thank you so very, very much for the greatest opportunity to experience this very special time with you all, in such a caring nurturing environment, it was all so beautifully planned, full of life supporting information spent amongst like minded souls in peace and tranquility. You are the most magnificent facilitator, Please put me down for the next one! I really had a breakthrough with the Ayurvedic system, well in fact several breakthroughs! A truly five star experience.
A great experience, I'll definitely be back for more
Thank you Anandi, I've come back to my real self and motivated to make the changes I need
"Just superb. Anandi is so gifted in this and so giving of her time in all ways. It differs from other retreats in that it is so so unique and also intimate because of small numbers which allowed us to really get to know each other and also have a good laugh. I know what I need to work on for better sleep and I am definitely on track"
"The retreat is an experience like no other. It was a relaxing yet action packed 5 days of physical and mental coaching in the vast field of yoga. My mind has expanded as well as feeling chilled, I am armed with exercises to use when I get home. Anandi is a very generous and giving individual and gave special attention to everyone in our group. It's been completely perfect. Namaste"
"I have been to a number of Anandi's retreats and will keep coming to them because they are such a refreshing escape from the demands of a busy life. Anandi is a fantastic yoga master and sleep expert and I would highly recommend any of her retreats just to experience the quality of time for yourself in the presence of a wonderful teacher"
"Absolutely lovely and exceeded my expectations"
"Enlightening, informative, restorative and inspirational"
"A magical place ambience and location. Perfect setting for a teaching focused on breathing. No-one could possible not feel tranquil and relaxed in this most eco friendly 'switch off' from the world. Namaste, I'll be back"
Shahara Jagrati Mattingly
Founder / Delicious Awakening
Anandi is a fabulous yoga teacher. Her patient energy infused with her gentle, soothing voice made it easy to relax. Her knowledge and expertise of anasa and pranayama as well as yogic philosophy made her classes more personal and informative than most. She is a master teacher and wonderfully compassionate spirit.
I love the structure of the retreat
Anandi is so giving of her time inside and outside of the workshops. She created immediately a welcoming, informal and safe place so I could instantly relax and open up to this incredibly supportive experience
This is the most impressive retreats I've been to, and I've been to a lot. It's four retreats in one: yoga, Ayurveda, sleep, philosophy and lifestyle. Such deep wisdom and knowledge with such an incredible amount of love. It's life changing for everyone or anyone who wants to improve and transform their waking life and anyone who wants to improve their sleep. I loved, loved, loved it
The most authentic experience humanly possible
I loved the retreat, it touched so many things. It was exactly what I needed at exactly the right time. I feel rested and rejuvenated. Anandi put so much effort and such attention to detail
Anandi's retreat has provided me with an overview of Ayurveda and has given me the enthusiasm to practice yoga. It has opened up a new part of my mind and helped me to become more balanced and grounded.
I left Anandi's retreat able to breathe more deeply and relax more fully as a result. I know that it will help me sleep better. Along with the practices I learned at this beautiful retreat, I highly recommend Anandi's teaching to anyone anywhere
My promise to you
By the end of this retreat through an experiential practice of breath work and Ayurvedic rejuvenation:
You'll float home looking and feeling refreshed, and completely relaxed.
You'll learn how to eat for your constitution, together with special breathing techniques and yoga practices all designed to bring you back into balance and help you sleep well.
You'll be empowered to take control of your personal wellbeing.
You'll go home with a plan

You'll go home with a personally crafted three month programme that will give you step by step, day by day instructions on lifestyle, food, yoga, breath work and meditation that will transform the quality of your sleep and wellbeing.
Your plan will give you step by step, day by day instructions on lifestyle, food, yoga, breath work and meditation that will revolutionize your sleep and wellbeing.
The Delights
Be prepared to shed a skin
Not literally, but by letting go of the stress and exhaustion that's stored in your body, you'll feel lighter.  Working with special breathing exercises (pranayama) you'll feel the nourishing and detoxifying benefits of the breath.
You'll learn how to breathe in a way you've never breathed before bringing a new vitality.
Learning how to use food as medicine the Ayurvedic way will help you gain the nutrition you need to help you look and feel amazing.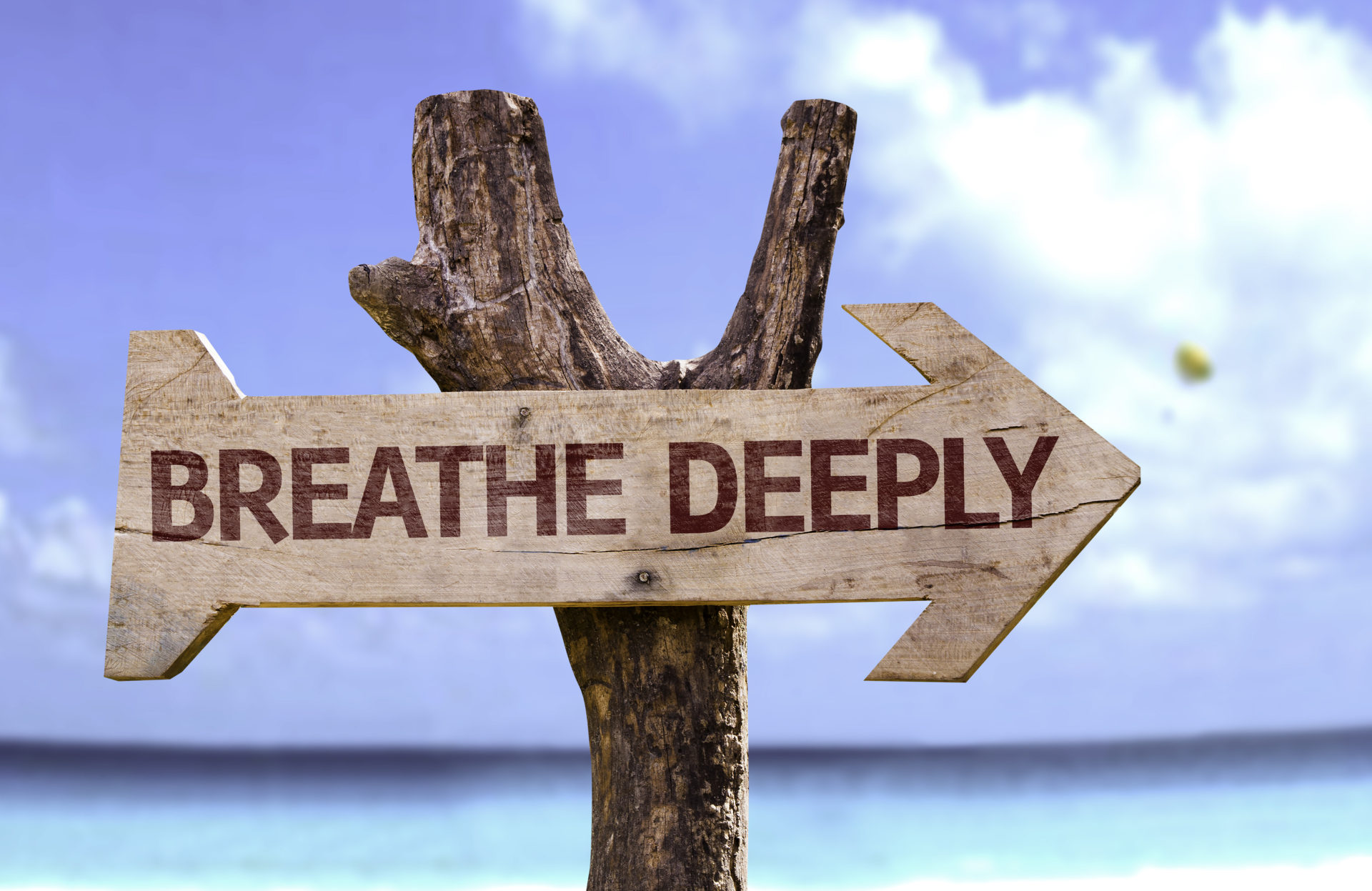 A more balanced you
If you've tried meditation and feel like a meditation moron, you're in the right place! On this retreat you'll learn how to meditate and maintain a practice.
No flexibility required for yoga on this retreat.
Yoga is the sister science of Ayurveda. We'll be using it as it's intended to be used, a healing tool, not a body beautiful workout…although, of course, the side affects of regular yoga is a healthier body for sure.
Individual coaching
This retreat is for a maximum of 4 people so that I can focus on each individual on the retreat.  You can also come as an individual.
On most retreats there's little time to dedicate to personal coaching.  This retreat is different and there will be at least two private coaching sessions per person as well as all the other group workshops.
You'll have my full attention for the whole retreat!
Private wellness retreats in Marche, Italy
For 2023
Benefits
So what can YOU expect if you spend 4 nourishing days on a private retreat at Casa Anandi in Marche, Italy?
To go home feeling completely relaxed and rejuvenated.
To feel inspired to be productive again.
To go home with tools to manage stress and sleep issues.
To have better relationships.
Be less reactive.
To fill up your own love tank!
Would THAT be worth coming to Italy for?  I think so!

Together we will focus on:
Your personal needs
Advanced breathing techniques to promote lasting wellbeing
Overcoming exhaustion
Meditation techniques that are easy to learn if you're a complete beginner or have struggled to meditate in the past
Tools to manage life's challenges
Ayurvedic food as medicine
You, you, you
in beautiful Italian countryside
Immerse yourself in nature
 A Typical Day on a Retreat
Start your day with a cleansing tea brought to your door
The morning practice will set you up for the day as you emerge from a space of peace and silence
After breakfast we'll be exploring all aspects of Sleepology including Ayurvedic and yogic science
Following a healthy lunch you'll have a few hours to relax, walk and journal
There will be an evening workshop designed to wind down towards dinner
After dinner there will be time to share and discuss the learnings of the day
What's included
and how much is it?
5 night retreat at the beautiful Casa Anandi in a private room with ensuite bathroom
All workshops and coaching led by Anandi
Supporting workshop material
All meals consciously planned respecting Ayurveda
All beverages including our special organic wines
What's not included
Your round trip airfare and airport tranfers
Personal, medical or trip cancellation insurance
Flights
You will need to fly into Ancona aiport, Le Marche, Italy.
Airport transfers will be quoted on an individual basis.
5 night retreat
The Buddha Room
Large ensuite private room                         £2995
The Shiva Room
Large ensuite private room                         £2495
The Goddess Room
Standard double room private bathroom      £1645
The Goddess Room can also be a twin         £1295 p/p
Private wellness retreats in Marche, Italy
For 2023
Anandi
Your host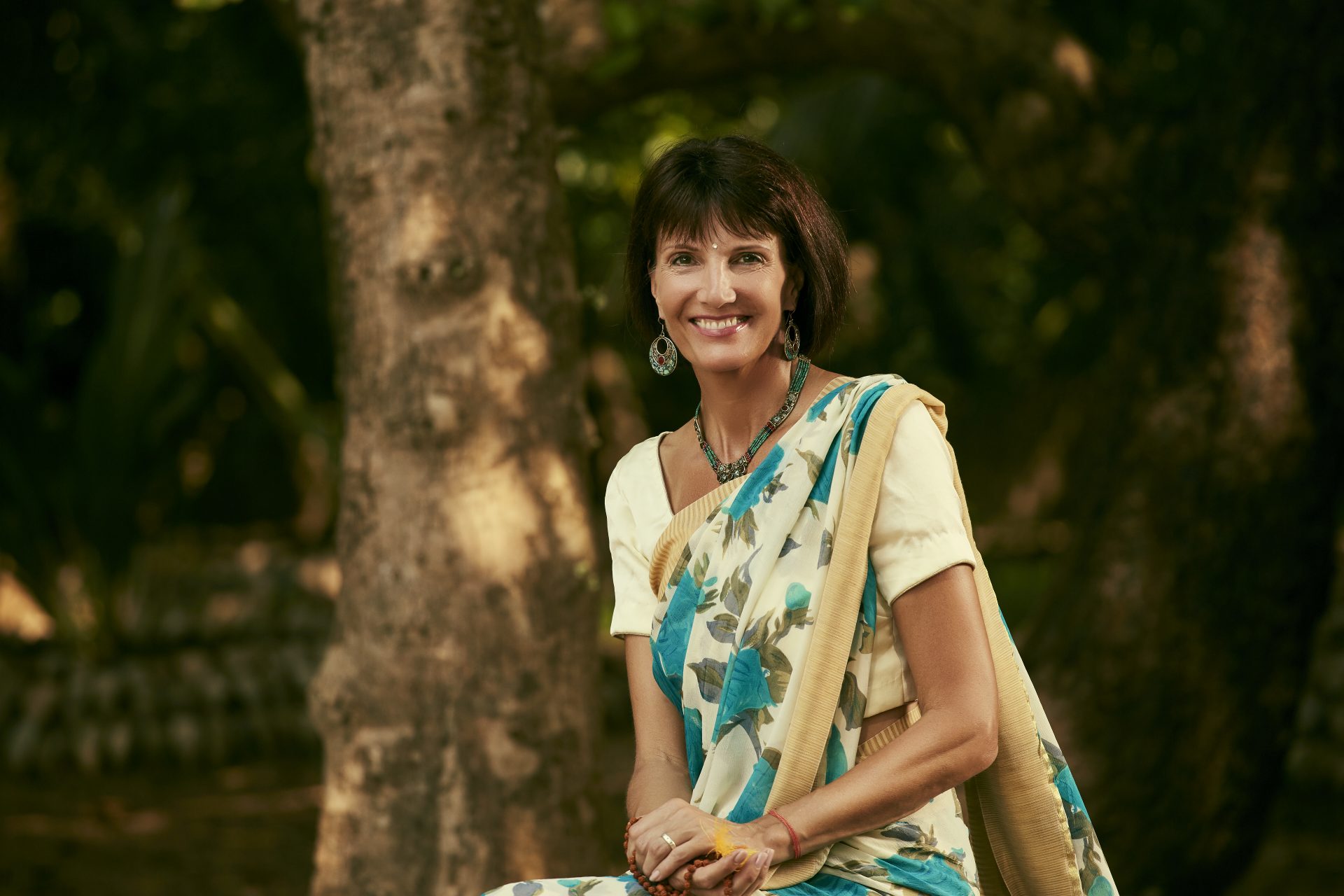 I've been passionate about natural healing ever since my twenties when I was a fitness instructor.  As the years rolled on, I realised that I didn't need to pound the streets, or lift weights in the gym to be healthy, what I needed was balance.  I found that balance through yoga, breathing and Ayurveda.  In fact, it changed my life.
I went from a seasoned insomniac to someone who sleeps normally and feels amazing most of the time using the tools I'm teaching now.
Many people asked me about how I used the breath to take away the prison of insomnia, so I decided to write a book which I've recently published, 'Breathe Better, Sleep Better'.  I wanted to share one of the most important lessons I learned about life through the breath.  The more you try to control the breath, the more you restrict the breath. You get less not more.  That applies to life too.  In order to be healthy and sleep well, you need more space, less control and to be more present.
One of the fundamental reasons I started running retreats was because I realised that people needed the space and time to let go of the stress they accumulate through sleep deprivation and over work.  It's very difficult to do it alone and it becomes too tempting to turn to drugs for respite from sleeplessness.
I believe that health and good sleep is possible when you are in balance.  You don't need drugs. The only way to achieve balance is to learn how to make the right lifestyle choices and rituals that keep you healthy.
Currently, I've been developing a special five step process for sleep and wellbeing transformation using the principles of Ayurveda which I share on my retreats.  Another book is brewing!
My professional credentials are:
Ayurveda Practitioner, approved by the International Practitioners of Holistic Medicine
NLP instructor and hypnotherapist
Chopra-certified Primordial Sound Meditation Instructor
Registered Senior Yoga Teacher (Approved by The Yoga Alliance)
Mentee of the late Georg Feuerstein for one year
Graduate of 800hrs diploma in yoga history and philosophy with Georg Feuerstein
Akhanda Yoga Teacher Trainer
Author Breathe Better, Sleep Better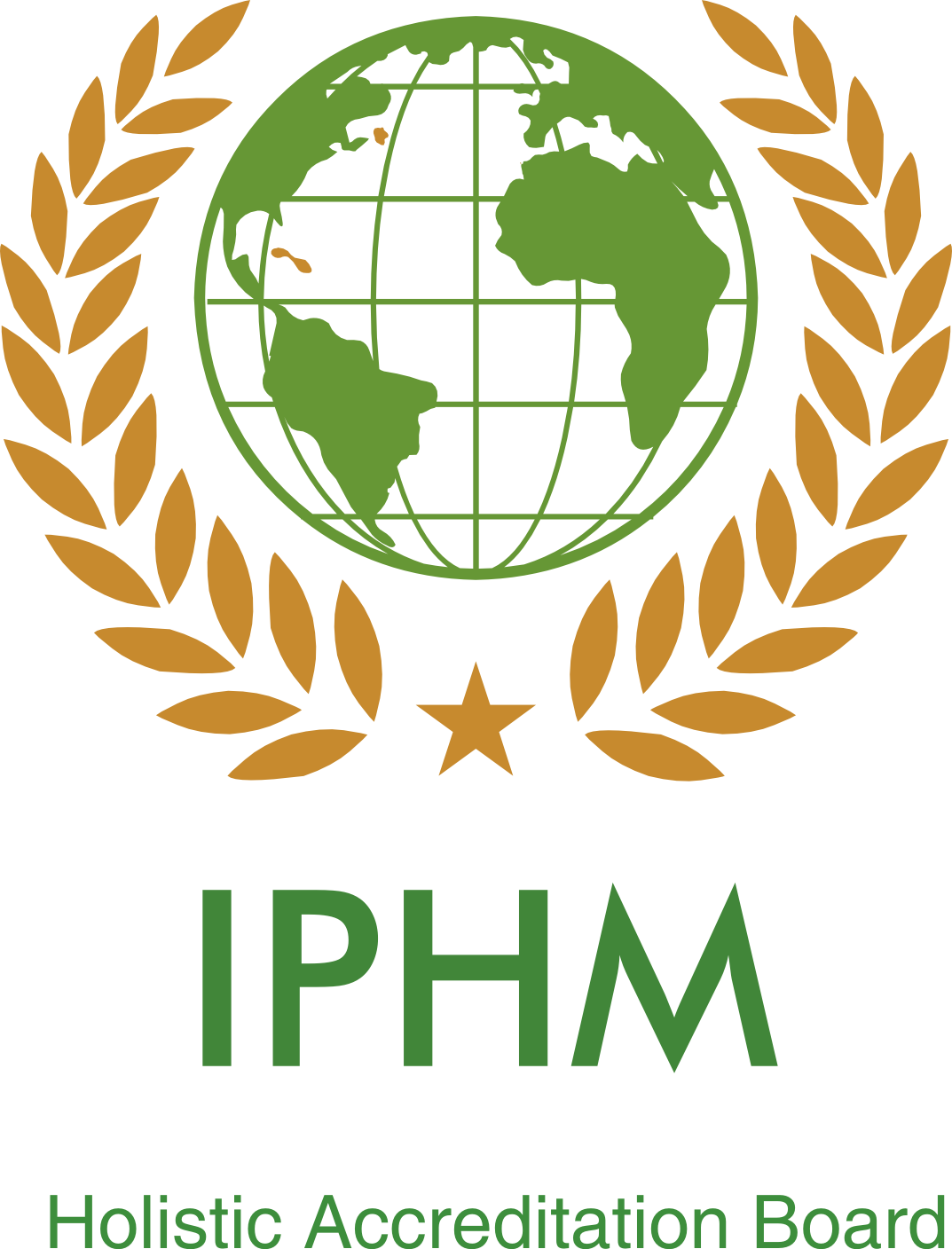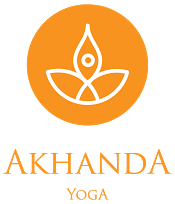 Reboot your mental health with retreats article